Energy efficiency
Reducing energy costs and adopting more sustainable practices is crucial at a time when energy efficiency and sustainability are the order of the day. At Warrant Hub, we are ready to guide you on this journey of change.
To help you improve your company's energy efficiency, we work on two main fronts:
Specific cost optimisation: this includes taking advantage of tax breaks on energy purchases, benefiting from incentives on energy-saving investments, and conducting a careful analysis of electricity, natural gas and water bills.
Optimising energy consumption: here, energy diagnosis (also known as energy audit) plays a crucial role. This regular assessment of energy consumption identifies inefficiencies and provides solutions to ensure cost savings, reduce environmental impact and increase competitiveness.
Who we cater for
We cater for a wide range of companies, from SMEs to energy companies, and to all those organisations wishing to improve their energy management and embrace sustainability. With our support, you can adopt smart energy management that improves your efficiency and reduces costs, while contributing to a more sustainable future.

What we offer in the field of Energy Efficiency
Here is an overview of the services we offer:
Energy Diagnosis (Energy Audit) The Energy Diagnosis, or energy audit, is a detailed map of your company's energy consumption. This process aims to identify inefficiencies and critical points, thus ensuring cost savings and reducing environmental impact. An energy diagnosis is mandatory every four years for large companies and energy companies and can significantly improve energy costs.
Benefits for Energy- and Gas-intensive Enterprises If your company has a high consumption of electricity or gas, you may have access to significant tax benefits. Energy- and gas-intensive businesses can obtain significant discounts on system charges. Warrant Hub can handle the entire process for you, from the initial assessment to the submission of the application.

Ecobonus The Ecobonus provides an opportunity for companies of all sizes and sectors that have carried out energy efficiency measures on existing buildings. This incentive covers a wide range of interventions, from the energy requalification of buildings to the installation of solar panels. Individuals and public administrations can also benefit from this incentive.

Heat Incentive The Heat Incentive is another option for companies that have carried out energy efficiency measures on existing buildings. This incentive covers the replacement of existing systems with generators powered by renewable sources and the installation of solar thermal systems.

White Certificates (Energy Efficiency Certificates) White Certificates, also known as Energy Efficiency Certificates, certify energy savings achieved in the final use of energy. These certificates are part of an incentive mechanism based on a mandatory energy saving scheme.

50001 Certification ISO 50001 Certification is an important step for companies wishing to improve energy efficiency and reduce greenhouse gas emissions. The standard is based on a continuous improvement cycle and can be integrated with other management systems such as ISO 14001 and ISO 9001. Our team of experts can guide you through the implementation of the Energy Management System (EMS) and the continuous search for optimal energy performance.
Intelligent energy management not only concerns internal processes but also the costs of energy products. This is why we offer advice on the following measures:
How we do it
We acquire all the information about the company's energy consumption that could be helpful, we look out for opportunities to reduce the amount of energy consumed and/or the specific cost, and we advise on the best way to improve energy efficiency and/or recover the costs incurred for energy efficiency work.

Tell us about your needs. We can improve your company's energy efficiency through our services and concessions.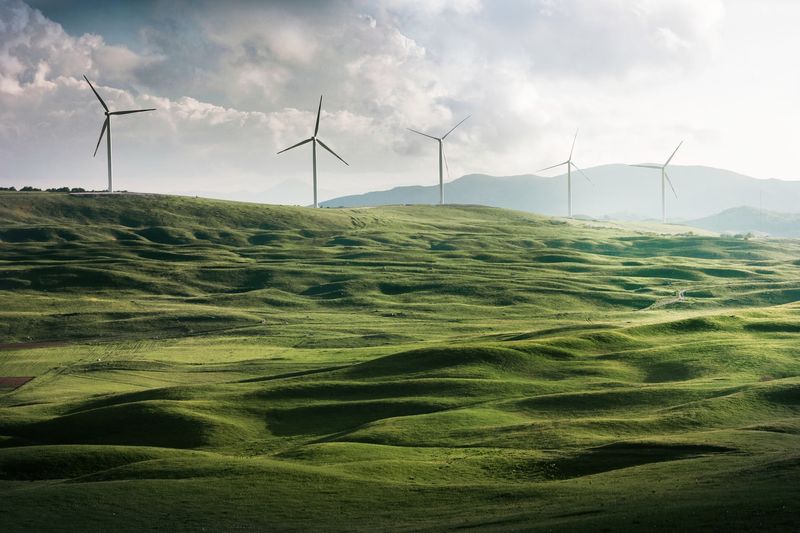 Rely on us to lower your energy costs efficiently and sustainably.