Concessional finance
What is concessional finance?
The term 'Concessional Finance' is used (among others, such as soft financing, subsidised funding, etc) to refer to all the financial and tax instruments made available to businesses by lawmakers to encourage new development and investment projects.
Objectives and resources
The aim of Soft Financing is to promote national economic development by supporting private spending in research, development, and innovation activities, encouraging investments in capital and skills, facilitating export and internationalisation processes, and supporting the drivers of business growth in general (amongst other things).
At the highest -and most general level- the objectives pursued with Concessional Financing are defined at European level.
The distribution of funds takes place through scheduled direct and indirect calls, the former managed by the Directorates General of the European Commission and the latter organised within the individual National Operational Programmes (NOP) and Regional Operational Programmes (ROP) of the member Countries and Regions.
These resources are available in addition to the contributions, subsidised loans, guarantees and incentives provided for by the institutions of each country in their Budget Laws and/or other legislative initiatives.
For some years now, in Italy, the main government plan for Concessional Finance has undoubtedly been the Italian National Plan for Enterprise 4.0 (formerly Industry 4.0), introduced with the 2017 budget law (Italian Law n. 222/2016 dated 25 November 2016).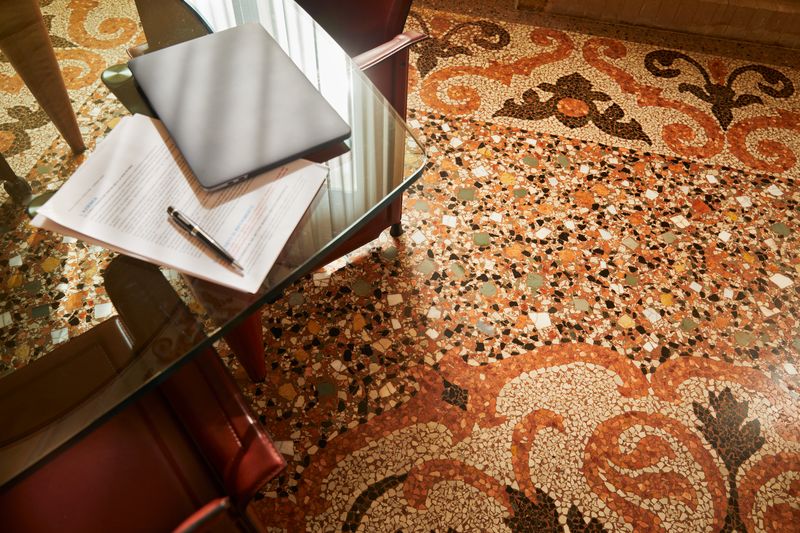 At the highest -and most general level- the objectives pursued with Concessional Financing are defined at European level.
Funds are allocated by means of scheduled direct and indirect calls.
Who we cater for
We cater for businesses, from SMEs to Large Enterprises, in any industry and throughout the country.
What we can do for you
We weigh up which options are best for them in terms of benefits and certainty of results, we examine the possibility of combining several instruments to maximise the financial impact, and we provide assistance during the entire process required to obtain and use them.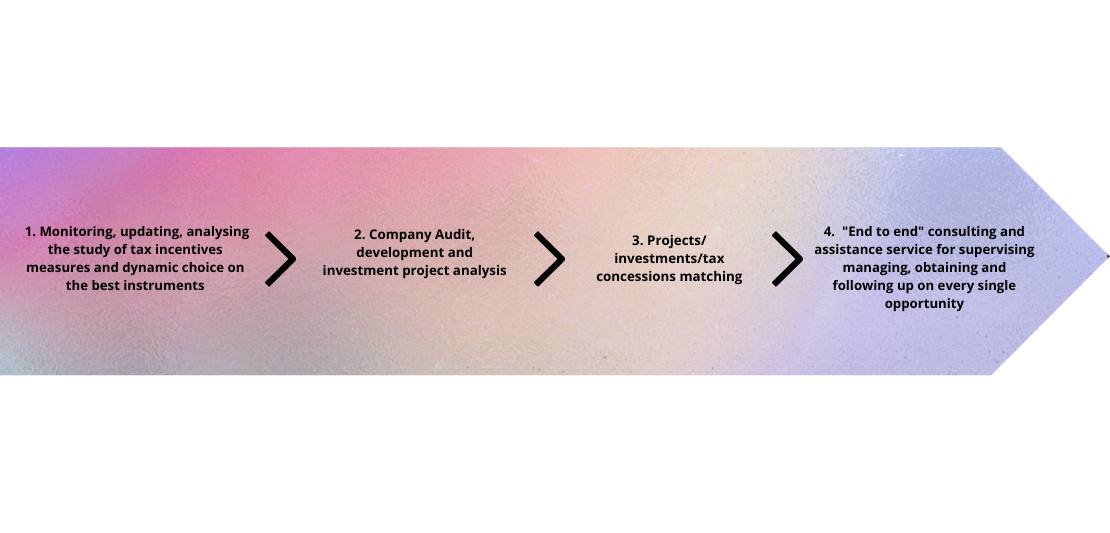 Our services
We have always invested in our skills, networks, and experience and we make them available to companies to assist them in their development projects though the following Concessional Finance services.
Automatic Concessional Finance: advice and assistance for access to the main automatic tax incentives, i.e. those which do not involve an assessment procedure, and assistance on other national contributions and voucher schemes.
National/Regional/Special Concessional Finance: advice and assistance for participation in national and regional calls and other instruments concerning ESI (European Structural and Investment) funds.
How we do it
Using our "W-NEWS" database, we monitor and constantly update information on thousands of concessions and facilities; our Research Department identifies the opportunities deemed most interesting in terms of financial provisions, strategic objectives, maximum percentage of aid offered, and the type of facility, and researches every single regulatory and procedural aspect.
Through our local consultants, we check the main characteristics of the companies we meet and garner feedback from projects that have already been planned and carried out, so as to intercept any possible concessions.
We perform a free "pre-feasibility" study, which consists in analysing whether the applicant business meets the main requirements envisaged for the individual concessions and the possibility of combining multiple instruments.
With our technicians and experts working on site at the business and remotely, we plan and prepare the required forms, we provide assistance during the drafting of the project and help the applicant through the entire procedure, since accuracy is vital for the successful outcome of the application.